We help companies to automate their routine operations with our world-class products and technologies to scale their business in a rapidly changing world
The process automation of enterprises with our in-house software increases performance of our customers.
We cover the whole range of cloud technologies for our customers with modern solutions and apps.
Digital transformation philosophy is about changing your business while running the business non-stop.
Applications that should deal with a high load environment require an alternate improvement approach.
We've got experienced designers, product managers and engineers to build your future solution.
We focus on delivering the most valuable version of a product that will maximize business objectives for you.
Stantum s.r.o. proved to be a trusted software development partner for companies around the globe.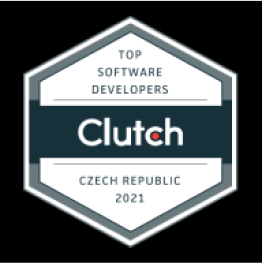 With long-term experience in the software development industry, we gained expertise in multiple fields. This helps the businesses get strategic guidance for developing a product with continuous monitoring for maintenance and support needed for the long-term functioning of the business. Our mission is to develop smooth solutions for giving your business the flexibility to operate in the best manner
Start your project with us!
Our engineers are ready to help you.
Contact us now and we will answer you today.