Franchise Management System
Franchise Management System must replace all existing internal applications in order to manage the whole processes for a car rental company.

.NET Core/ Angular / Bootstrap / PostrgeSQL
Our client is a well-established company in a car rental industy.
addCar is now a leading mid-sized international car rental company with locations all over Europe and in North America.
Our client managed all operations using 3-rd party software, PowerBI scripts and Excel sheets.
addCar contacted Stantum to further develop adaptability, elite execution, and viability of their items and administrations. They needed to robotize activities identified with establishments and sell the board. One of the significant assignments was investigating and envisioning information out of vehicle reservations and robotizing monetary tasks. The customer needed to diminish manual work and guarantee viable observing and revealing.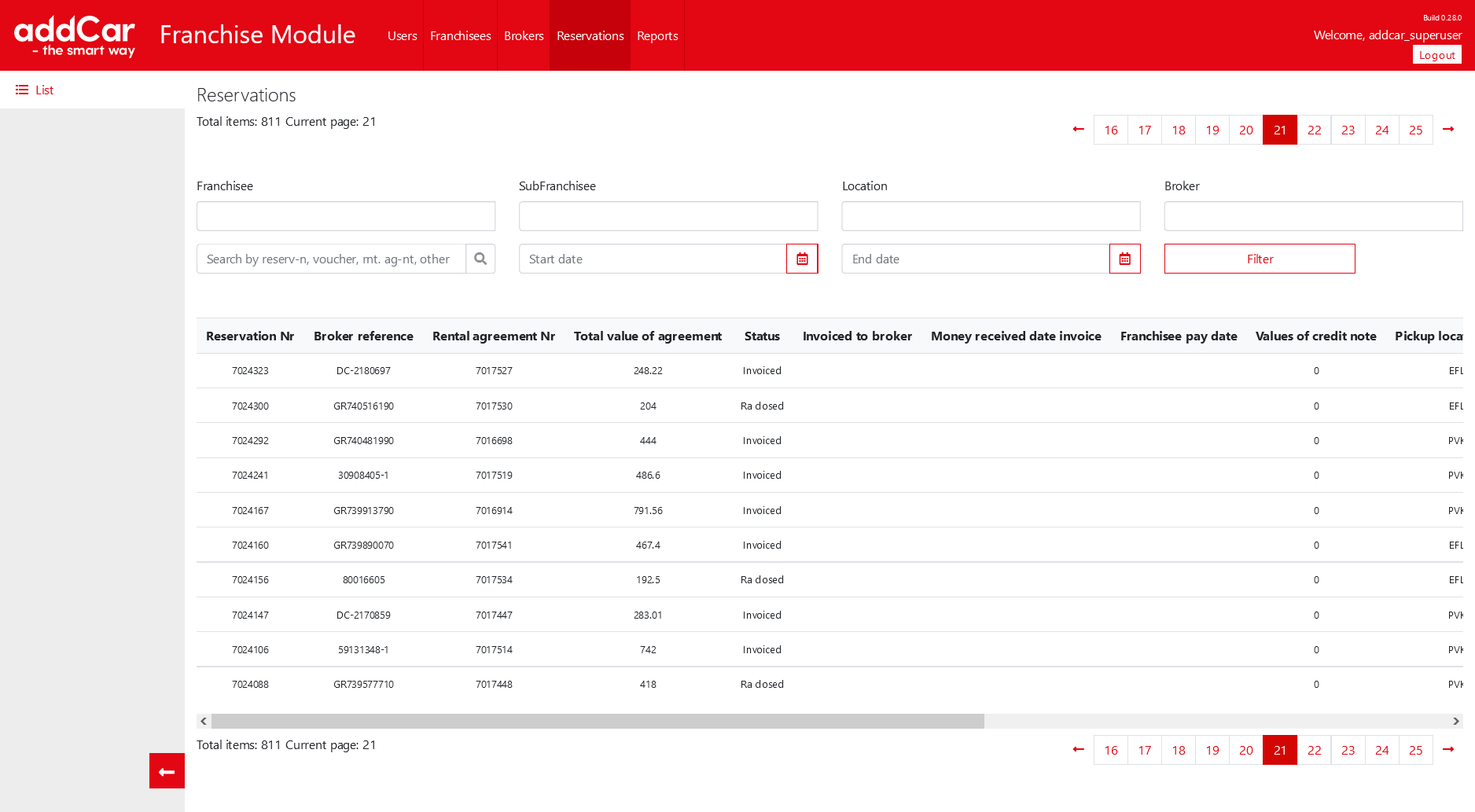 We've deloped a stable system which replaced all existing client's apps.
It is a straightforward framework to receipt specialists, forward got cash from agents with allowances of establishment commissions to the franchisees. Additionally, it has an association with the client's bookkeeping framework. Also, there are franchises and the executives with a storehouse with all pertinent data regarding their business open through the report. For our bookkeeping, we fostered a cash stream.

"The outstanding web application has strengthened the capability of the software development company to sell demand forecasting solutions. The Stantum s.r.o team is an expert in collaborating with others and they have great technical proficiency in web development."
Start your project with us!
Our engineers are ready to help you.
Contact us now and we will answer you today.